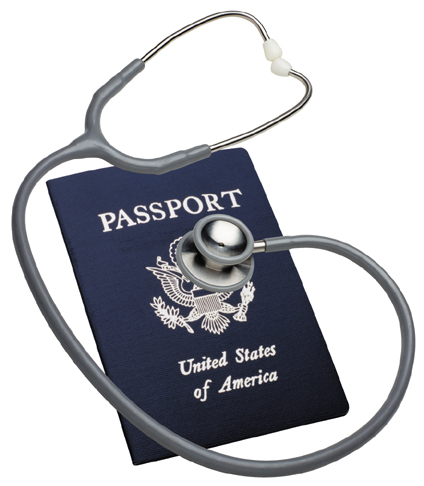 Your passport to keeping your international workforce healthy.
Dr. Ron Bloomfield's Prevention Passport Program provides immunizations and access to personalized health information.
To keep your international business travelers healthy, and ease their minds about any health issues they might encounter, Dr. Bloomfield's Prevention Passport Program provides the protection they need - anywhere in the world.
The Prevention Passport Program begins locally with an office visit that includes an in-depth health consultation with each business traveler, and any immunizations that are indicated for their overseas destinations. Patients depart with the knowledge required to stay healthy overseas - consider the Prevention Passport Program a healthy dose of prevention here and abroad.
Dr. Bloomfield and his staff are available to visit your facility for consultations and to administer vaccines. Call for details.
* ************** bottom ************************* */>
We are located in the center of Upper Arlington near the intersection of Henderson and Reed Road. Look for the Arlington Bank at the corner of Reed and Mackenize, go west on Mackenzie and we're the third building on your right. COTA buses 60 and 95 stop near our front door. Please feel free to call 614-224-9052 with your questions.
Last Modified January 2019
* **************end bottom ************************* */>